Details and specifications on: Softkey Lets Learn French, £9.99. A French-English/English-French multimedia dictionary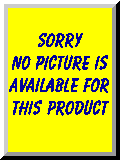 Softkey Lets Learn French
There's something for everyone in Timmy's Magic Picture Diary. Eighteen wildly colourful, information rich, and hilariously animated scenes in his Diary allow children to tour a city, visit the doctor, dive into the ocean, snoop around in an attic and much more - while learning words in both French and English.

See and hear words in both languages. This methodology encourages non-reading children to learn by association, while children who read improve their skills.

The Slide Show Game gives children the chance to practice words they've learned in each scene. First they listen to a word, and then match the word to it's picture. Each correct answer forms a piece. When the puzzle is complete, a surprise awaits them!

There are loads of entertaining, high quality animation sequences hidden in each scene, in addition to amusing sound effects and music. All are activated by the click of a mouse!

The Big Glossary lists hundreds of words in both languages found throughout the Picture Diary. Children can hear the word by clicking on it. Or by clickingon the icon, can be transported to the scene where the word can be found.
SCREENSHOTS


---
None Available
REVIEWS


---
None available
VERSIONS


---
Softkey Lets Learn French, £9.99
SYSTEM REQUIREMENTS


---
PC
486SX, 25MHz processor or better
Windows 3.1 or later
8 MB of RAM
Double-speed CD ROM drive with MSCDEX
Mouse or other windows pointing device
Microphone required for record and playback
Macintosh
68030
25MHz
8 MB RAM
13" Colour monitor or better
Double-speed CD ROM drive with MSCDEX
Mouse or other pointing device
System 7.1 or later
PRICING


---
Softkey Lets Learn French, £9.99


Prices include 17.5% VAT

Email to check latest pricing or stock availability

Check Exchange Rates to convert UK pricing
Postage, Packing & Insurance Rates
1
UK light items (2nd class)
£3 (GBP)
2
UK light items insured (1st class) Any orders over £100
Customers may choose this rate on light items under £100 to speed delivery
£6 (GBP)
3
UK heavy items parcelpost
UK light items next day guaranteed
Europe light items
£9 (GBP)
4
World surface mail
£12 (GBP)
5
Europe heavy items
£15 (GBP)
6
UK heavy items next day guaranteed
World airmail
£18 (GBP)
If you require the outer packaging of your order to be intact for a gift then please add this to any special instructions as normally excess weight is removed before despatch to increase chances of a standard letter box delivery, and thus not require you to wait in to receive your order. Minimum P&P on fully boxed orders is £6
ORDERING


---
Any questions prior to ordering? - Then Email: sales@bmsoftware.com

To order, use the online

If the online ORDER FORM fails for any reason or your product is not yet listed there, or you wish to print and send your order, then fill in the following, hit the Select details button, and copy and paste to your email program or word processor:

Now hit Ctrl+C to copy the selected text to your clipboard and then paste (Ctrl+V) it into your preferred program
CONTACT DETAILS


---
Click here for full Contact Details including postal address, additional phone lines and technical support email.

Whilst we are based in the UK we can ship most items internationally.


| | | | | | | | |
| --- | --- | --- | --- | --- | --- | --- | --- |
| | RETURN TO TOP OF PAGE | | CLOSE WINDOW | | PRINT PAGE | | HOME |